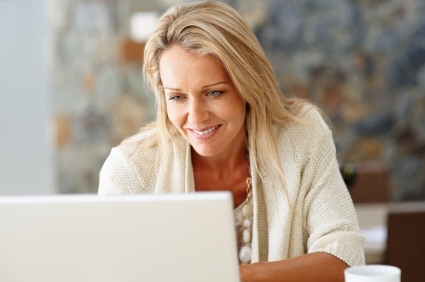 In the past, the most common way of meeting someone was through friends, acquaintances, co-workers and maybe even family. With the people that you meet, you could have sparks flying rather quickly and you might even ask your friend for their opinions on the person.
However, you can't necessarily do that online. With online dating, the experience is going to be totally different but no less rewarding—if you do it right.
If you continue reading, we will share with you the most common mistakes people make when creating their profile, and in doing so, you can avoid making the same mistakes!
1. Using pictures from many years ago.
We all want to remember ourselves when we were young and beautiful, but sadly, that is not the way to go when you are choosing a picture for your dating profile. Not only are you doing yourself a disservice, but you're being dishonest and just think of how put off someone would be when they discover the truth? It is best that you choose a current photograph where you are looking your best, smiling, and looking like you are someone people want to get to know.
2. Saying you are young for your age.
If you're someone who considers themselves young for their age because you get out there and do stuff, that's great—probably every profile you come across will say the same thing. You want to stand out from the crowd and while you think that this line will work, it actually doesn't. Instead of telling potential partners of how much life is inside of you, show them. Talk about some of the exciting things you've done, the places you've traveled, and some of the activities you engage in.
3. Limiting your search parameters too much.
A lot of first-time online daters tend to discriminate potential matches based on age. You could have a bevy of eligible women in your profile who fit what you're looking for… Except she may be 55 instead of 35. When you become an ageist, you are greatly limiting yourself to some great people. Perhaps instead of having a specific age you want to date, try expanding that range and just give whoever pops up a chance. You may be pleasantly surprised.
4. Being uncertain about what you want.
There is nothing more frustrating than talking to someone who you get along with famously, only to learn that their desires don't quite align with yours. How many times have you shown an interest in someone only to discover that they aren't looking for anything serious, while here you are, imagining that they are perfect marriage material? It's quite the blow to deal with, isn't it? So to spare yourself and anyone else the confusion, it's always a good idea to be upfront with the people you talk with. If you want a relationship, tell them. If you only want a companion to see movies with or go on outings together, let them know. You can never go wrong with telling the truth.