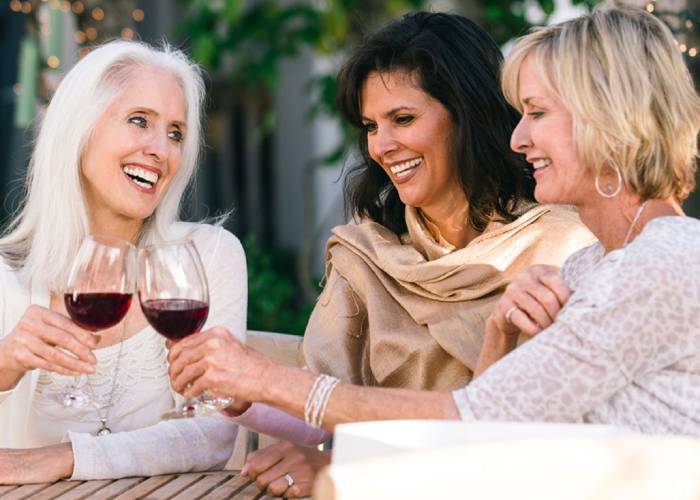 Turning 50 years old is something that a lot of people aren't excited about, especially if they are single and are female. For some odd reason, women at this age feel like that their love lives are over and they are going to be the crazy cat lady who watches marathons of The Golden Girls.
Oh, if you only knew… Ladies, your fifties isn't going to be full of macramé crafts, rollers, and that oversized housecoat. This is the best time of your life to start dating because now you can date for different reasons.
When you're younger, people who are dating tend to approach it with some kind of ultimate end goal in mind—this typically marriage and having kids. You're willing to look for someone anywhere—bars, night clubs, websites, and even go so far as your job. The amount of pressure that younger folks put on themselves is ridiculous.
Now that you're in your 50s, you can date for yourself. You don't have to worry about finding the best match to have a kid with, instead, you can focus on finding someone who makes you feel wonderful.
You can build a relationship based on companionship, affection, and of course, intimacy
Now don't think that this means there are a bunch of seniors who are humping like college kids on Spring Break. This couldn't be further from the truth. Well… Maybe it is true, but this age group has a much better grasp on discretion so if they are engaging in random trysts, they aren't going to be flaunting it all over social media like some people do.
With this aside, perhaps the best part of dating in your 50s is that you don't have to do it if you don't want to. You can be happy, successful, and have a comfortable lifestyle without having a partner to share it with if you don't want to. You are secure in who you are and the things that you've done in your life to get to where you are today. You don't see dating as a means to an end, but as an activity that you can do on the weekend. You don't have to have a man shower you with compliments to feel validated.
We understand that finding happiness isn't going to be easy for a single lady in her 50s. Being single requires just as much, if not more, work as it does to make a relationship or a marriage work out. You can't simply just hope to find your happiness, you have to be proactive and work toward it. Do whatever you need to so that you can feel amazing and put you in a position where you can enjoy everything that life has to offer you.
Not only should you do things that make you happy, but use this time to give back to the community
You can start by dedicating your time to things that you feel passionate about. Who knows, you may meet someone that you share a connection with while you volunteering at a pet rescue. Even at 50, the world is still your oyster, you just have to take advantage of it.