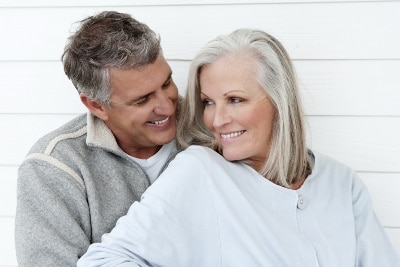 Creating an online profile may seem easy, but if you're new to online dating as a mature single, we've got some pointers to help you get the desired results.
Making the Most Out of Mature Dating
As a single person who is interested in finding love, it would seem like a no-brainer to join one of the free dating sites, especially if this is your first time trying it. As a new member of one of these sites, you are in a position where you can experience the highs and lows of online dating without spending any money, which, let's face it, is a really big plus. After you've signed on for an account on one of these totally free dating sites, you will be asked to do a few things first before you can start meeting people. These things are:
• Creating a unique screen name that gives others a quick glimpse of who you are. You want the name to reflect something interesting about you, so avoid generic names like Steve29582302.
• Choose a photograph that highlights your best assets. The picture should be current and accurately depicts what you look like on a regular basis. So, avoid choosing a picture where you are 20 pounds lighter, ten years younger, or wearing a suit and tie if you normally don't wear those types of clothes.
• Create a profile that is interesting, engaging, and gives people a good look at who you are as a person. You'll want to talk about various aspects of your life and be sure to use positive language that shows you're an easy-going and approachable person.
Standing Out on a Singles Dating Website
With these three basic tips for joining a love dating site, you might want to take things a little further and learn how to stand out from the rest of the crowd. Don't worry; we've got you covered!
• When choosing your profile picture, you might think that the picture has to be of you staring into the camera smiling. You can have one picture like that, but studies have shown that people who have pictures of them doing something (hiking, skiing, playing a sport, etc.) have gotten more attention from prospected dates than those who had only the basic headshot photographs on their profiles.
• Create a profile that allows the other person to picture themselves fitting into your life. Instead of just listing ideal dates, talk about them. Describe the sand under your feet, the feeling you get when you're next to them, and even describe the goodnight kiss in detail. The more in-detail you go into your profile, the easier it will be to picture being part of your life.
• Although you want your profile to be detailed, you also want to keep a bit of mystery about yourself and your life as well. You don't want to lay your entire life out there for everyone and their brother to see. Not only is that oversharing, but it doesn't leave much to talk about when on a first date.