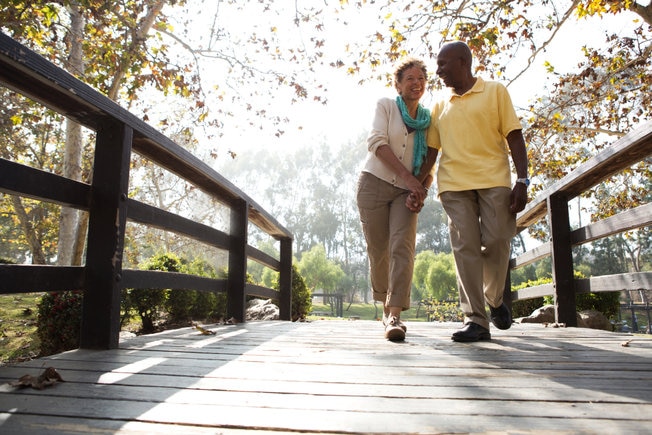 You might think that you are one of the very few single people in their fifties (or older) who is stuck sitting at home on a Friday night. You would be surprised by how many other single men and women are out there who are in the same predicament as you are. Like you, these men and women want to find someone special that they can share their time with, but aren't sure where to look.
Well, we're here to help! Here are 5 awesome places to look for singles:
1. At a Friend's Dinner Party
You can't go wrong by accepting an invitation to come to a friend's dinner party—especially if they are married. Now before you look at us strangely, think about it. More than likely the host will invite plenty of single folks, many of which you may not be acquainted with. If this is the case, be prepared to meet interesting people who may (or may not) be perfect for you. Either way, the dinner party is a great opportunity to get out of the house and enjoy spending time with friends and new people.
2. Events at Church or in the Community
These types of events are perfect for people who want to get involved and be surrounded by like-minded individuals (at church) or people in your community that you've never met before (perfect for those who are new in town and you want to make new friends, as well as find a love interest).
3. Book Stores
You can't go wrong with trying to meet someone at a bookstore. Just think about it… You are browsing the new releases when a pretty woman catches your eye. You notice she's looking at the sequel to a book you read and you ask her if she enjoyed the first book as much as you did. You exchange comments about the book, you ask her to join you for a cup of coffee and a scone (let's face it, most bookstores have a coffee shop inside the store or close by), she accepts and the rest is history! Yes, when you are confident in yourself, it can happen that easily!
4. Ski Resorts/Golf Ranges
These are two activities that you can have fun with. If you aren't good at either activity, don't worry because there are plenty of people there who will be more than willing to help. Another nice thing about going to one of these places is that you're able to get outside and enjoy some fresh air. So, even if you don't meet someone that piques your interest, at least you were able to get outside and do something fun.
5. Dog Parks
You can't go wrong with a dog park. Everyone, men or women, loves an adorable pup and they'll be eager to chat with you about yours. There's something about man's best friend that makes everyone forget their social anxieties and open up. Now, while your dogs may not entwine you and your soul mate together with their leashes, at least you'll be able to chat with someone and already have something in common!