Looking For Love? Discover How to Find Love Online — LoveAgain.com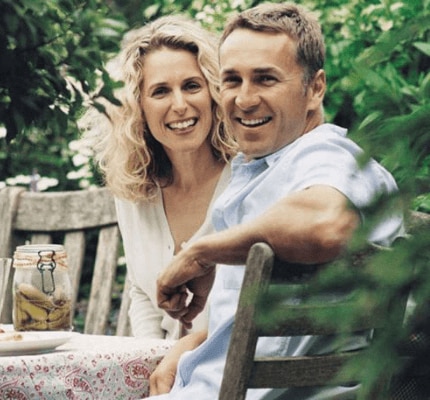 There are thousands of singles all over the world who are interested in trying to find love online. They may have heard negative things about online dating, but that doesn't stop them from looking for love on the many websites designed to help singles find someone who they can date and spend some time with. These sites aren't just for helping singles meet one another, some of them also offer useful tips on how to find love, whether it is in person or online.
Looking for Love Is Made Easier Online
Think about your previous experiences when you tried meeting people in at the bar or some seedy nightclub. How many times in the past have you gone back home feeling disappointed because your outing wasn't what you were hoping for? Well, for one thing, these places aren't necessarily the only places for you if you're someone who is wondering how to find true love. The very atmosphere at these places could make trying to get to know one another challenging. Your inhibitions have been lowered (thanks to the alcohol), you may miss important details about people while talking to them (thanks to the loud music/other patrons), and you could be pressured into spending time with someone you may not otherwise (thanks to peer pressure). With online dating, you can talk to whomever you want to and on your own time — which means you don't have to settle or feel pressured!
How to Find Love Online Without Getting Overwhelmed
When you are actively looking for love online, you are going to go through a lot of profiles of other single people on the site. You might feel overwhelmed by all of the possibilities and might want to reach out to everyone. The very idea that there are so many single people on the site is enough to cause someone anxiety. Heck, you might even start second guessing your decision even to try looking online for a possible partner because of all the possibilities! Stop letting your fears take control because when you do, you're going to miss out on some awesome people. Although you might feel like you have to "taste the rainbow," and keep your options open, you should have some kind of idea of what it is that you are looking for in a partner. This will help you from feeling overwhelmed and agreeing to go out with just anyone.
People Ask Why You Would Go Online to Learn How to Find True Love
If you tell people that you're trying an online site like LoveAgain to learn how to find true love, people might ask you questions about your decision. If and when they do, you can tell them to mind their own business or you could tell them the truth. These dating sites are about helping find their true love, but it's also about community and growth. The more you go to these sites, the more confidence you have in yourself and your ability to connect with others; two qualities that are important in starting a fulfilling relationship.
Divorced or Widowed: Online Dating Changes How to Find Love Again
Whether you've been divorced, or your spouse had passed away, you might not feel like you are ready to start dating again. That's an understanding sentiment. Many people go through that stage where they have to take some time to mend and grieve the loss of the relationship. However, when the person feels like they are ready to date, they often feel like they don't know how to find love again because they are afraid of getting hurt. Instead of getting involved in a situation where they meet someone in person, and things move too quickly, online dating allows these people to get to know someone at a pace that they are more comfortable with. Sometimes it may take a few weeks for someone to decide they want to meet up, to others it may take a few months.
Take Your Time and Find Love Online
More often than not, people who decide they are ready to rejoin the dating world turn to their friends or family members to set them up with someone. This passive approach to finding love can have positive results, but typically, people who are set up on blind dates refuse ever to do it again. However, when you take matters into your own hands and find love online, you are able to move as fast or as cautiously as you feel comfortable. Not only that, but you can get to know someone first before you agree to go out with them. Sure, you might be able to learn a little bit about someone from your friends or family, but there's nothing like getting a bit of information straight from the source. As a member of LoveAgain, you'll have the opportunity to search for someone who has similar interests, goals, and compatible personalities. The only thing that is standing on your way to finding a great catch is… Nothing. So what are you waiting for? Sign up today!