Dating Single Parent - Fresh Start of New Relations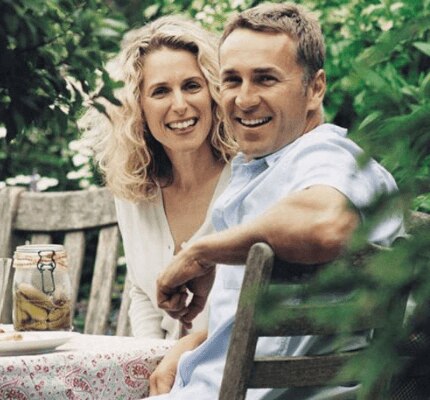 The family is extremely important, so it is no wonder why so many single parents are a little reluctant to start dating again. In fact, for a lot of parents, dating isn't even on their radar because their schedules are jam-packed with work, caring for their child and tending to their needs, they don't even have time to think about looking for a partner. And on the off chance that you do find yourself interested in someone, they either have children of their own (which makes things more of a challenge trying to coordinate a date night), or they meet people who aren't comfortable dating a single parent. Be that as it may, don't lose hope because there are plenty of people joining websites designed to help people like you find love!
Advice on Dating for Parents
The idea of joining a single parent dating site might be a little nerve wracking for some people, but it shouldn't be. We have a few helpful tips that will help you navigate through the finer points of dating as a single parent.
Understand that you aren't merely dating, you could be forming a family with the person you are seeing. With this in mind, you'll want to make sure the person that you're seeing is okay with this and is open to the possibility of playing a role in raising your children. Granted, you won't have this sort of discussion right away (though you should mention you have children on the first date). However, as you continue to date the person, you'll want to bring it up sooner than later, lest you waste time on someone who isn't interested in being a parental figure in your children's life.
You'll want to avoid a quick turn-around when you're dating. What we mean by this is avoid dating someone new after the end of a relationship, whether it is with the child's other parent or someone else. This quick turn-around could be confusing for the child, and they may harbor animosity for your new partner.
The key thing for a single parent dating again is first to consider if they are truly ready to start dating. They should look at the reasons for wanting to date again and their concerns (the children coming from a broken home and not having another parental figure, money concerns, etc.). If you want to date again because you feel like you have to rather then want to, then chances are you aren't actually ready to begin dating again.
Initiate a conversation with your children about the idea of you starting to date again. By including your children in your decision, you can prepare them for the time when you may bring someone home to meet them. An important thing to remember as a single parent dating someone new is that you don't want to bring that person around your child until you are sure both your children and that other person is ready to meet.
Always listen to your children's concerns regarding the person you're seeing. Though it is true, sometimes children will say things that indicate they don't like your partner, and you might want to brush it off, but never fully dismiss their concerns. Talk to your children and if something bad is going on, always listen to them and do some investigative work before making any decision one way or another.
Finding Love with a Single Parent Dating Service
By deciding to join a dating service that is designed to help single parents find love, you are surrounding yourself with like-minded individuals who instantly have something in common with you — your love for your children. Although this won't be enough to form a relationship with someone, it is enough to break the ice and start a conversation. And through the dating service, you can continue talking to each other and learning about one another via messages or chat rooms until you are ready to meet one another in person.
Of course, these dating services aren't just for finding love. You can meet other single parents who live near you and arrange play-dates or just make new friends. Sites like LoveAgain put you in a position where you can search for local single parents who are interested in finding love, but it isn't always the only reason why they join these sites.
When you do decide to join a site that makes it easy for parents to meet one another, you can trust that you're in good company. The pursuit of being happy shouldn't have to be sacrificed because you have children. The moment you join a dating service like LoveAgain, you're taking your love life into your own hands and deciding that you can be a wonderful parent and be in a happy and healthy relationship.