Dating a Divorced Man? Here's How to Make It Work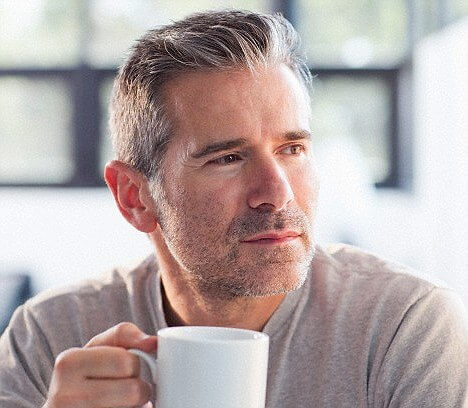 Of all the eligible singles in the world, there are thousands of women who want to start dating a recently divorced man. Why? Many of these divorced men have proven that they are able to commit, which is definitely an attractive quality women seek in a partner. Granted, their previous relationship may not have worked out so well, but men after divorce tend to approach relationships a little differently the next time around. These fellas understand what it takes to keep a woman happy, they are able to communicate better than men who have never been married, and chances they are going to be more willing to put their partner first. Whatever the reason may be for his marriage failing before, women feel that by dating a divorced man, all the "work" has been done. Men dating after divorce have to be something you should fear. Instead, why not look at it as a new chance to fall in love?
Life After Divorce for Men Doesn't Have to Be Lonesome
Life after divorce for men isn't that different than it is for women. Some people feel like if you are going to start dating a recently divorced man, you're going to have to deal with so much baggage. This includes things like the ex-wife, any unresolved feelings he may have regarding the divorce, and if he has children with the ex… Well, that is a whole different can of worms to deal with! For these reasons alone, divorced men might be reluctant to rejoin the dating scene. More and more men after divorce are joining an online dating website like LoveAgain.com to have their second shot at finding love. These men understand that they don't have to be ashamed that their marriage hasn't worked out, and they also understand that they still have a lot to offer to the right person.
Joining a Dating Service Makes it Easy to Start Dating a Divorced Man
Ladies, if you're interested in dating a divorced man, you're sure to find the right guy online. The fellas who join dating sites for divorced men aren't looking for a random fling, it is more likely that they are searching for a relationship that is fulfilling, healthy, and with a woman who isn't intimidated by a little extra baggage. Online dating services give people the tools necessary to take their love lives by the horns and show it who's boss. For example, the search function of the dating site allows you to fine tune what qualities you're looking for in a partner. Some of the search parameters can include location, age, religious beliefs, interests, and even if they are a smoker or not. Another awesome tool that the dating services offer is chat rooms. These chat rooms give you an opportunity to talk to with people in real time, which is much better than having to wait around for them to respond to an email. Plus, the chat rooms give you a better sense of the other person's personality, because the conversation flows much quicker.
Men Dating After Divorce, Find Love Again, Online
Online dating services like LoveAgain are designed to help singles from all walks of life come together in one place and have another chance at finding love.
Men and women who have suffered a life-altering event like a divorce might feel like there's no hope for them in the love department –— some even resign themselves to being single for the rest of their days, or at least for several years. However, when they learn that there are thousands of people just like them who have gone through similar experiences, are findingrealize that it is possible to find love again. All they have to do is be open to the idea. In fact, it is a common belief that you get whatever you put out into the world, no matter what it is. So, when you put out positive vibes, good things are going to happen to you, even if it means finding someone who understands you and connects with you in ways that no one ever has before – even the ex.
You could be one of these people finding love again too if you wanted. All it takes is a half an hour of your time, during which you'll be signing up for a membership to LoveAgain. After that is all complete, and your photo and profile have been created, you can start your search. Perhaps the only question that remains now is what are you waiting for?