Dating a Single Mom: Important Things You Should Know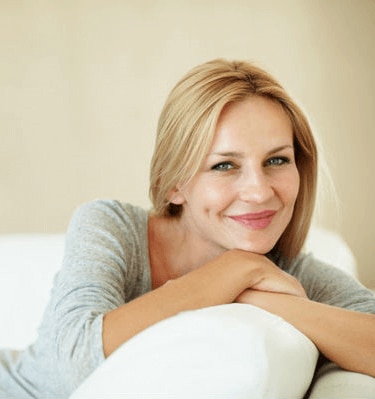 Making the decision to join a dating website that is perfect for meeting a single mom is not one you should make lightly. Why? Because when you are dating single moms, you are also putting yourself in the position to someday become part of her family. If you aren't comfortable with this, you should definitely reconsider the decision to be dating a single mother. However, if you're ready to become a part of a pre-made family, continue reading because we have some single mom dating tips you'll want to take note of.
Dating, for Parents Takes A Lot of Thoughts
Making the decision to start dating as a single mom isn't something that women take lightly. Although they are looking for someone that they can share a connection with and maybe fall in love with, they also understand that they have to keep their children's needs in mind. Many women feel that being a single mom, dating isn't at the top of their list of priorities because their children's happiness is what matters most. While this is true, your own happiness shouldn't be the sacrificial price you have to pay. Fortunately, more and more women understand this, and they are much more willing to juggle being a single mom and dating. One way these ladies are able to do this is by joining dating sites that are dedicated to making it easy for single mums dating online while their children are asleep, at school, or at soccer practice.
The Perks of Joining a Single Mom Dating Site
The very idea of joining a single mom dating site is appealing to many women because it is so convenient to do — in theory, you can start meeting singles in your area within an hour of actually joining the website. All you have to do is sign up to become a member, upload a photograph, fill out your profile and that's basically it. From there, people will find your profile, either because it showed up when they conducted a search or it just so happened to find it randomly, and look at what you've written. They'll be able to decide if you are something they'd like to get to know more or not. If so, they can send you a message and get the ball rolling.
Of course, this is all a two-way street, and you can do the same thing! You can perform a search where you actively seek out someone who has the qualities that you're looking for in a partner. When you find them, you can send them an introductory message and let them know that you are interested in trying to get to know them.
Perhaps the best part of all of this is that you can do it whenever you have a few free moments to yourself. There are millions of single mums dating online in those few precious moments when their kids are asleep or when they are at school. Why you could even check your messages on your phone while you're waiting in the parking to pick your kids up from some extracurricular activity if you wanted to!
Essential Single Mom Dating Tips
Let's say you've decided that you want to join the thousands of women who are joining a single mum dating site. Here are a few things that you'll want to avoid:
You don't want to wait too long to start dating again. Some women believe that they will have to put a hold on their love lives until their children are older; but by doing this, you're risking being completely out of touch with the dating world. When you do decide to rejoin it, you might find that you are too comfortable being single and are unwilling to let someone else in your life. Instead, try easing back into it. Go on a date here or there — nothing too serious. This will keep you in the game, but you'll be dating on your own terms.
If you haven't been single for too long, it's a lot easier getting back into the swing of things. Why you might even find that you're going on lots of dates and are having the time of your life. Sadly, some guys think that when they are dating a single mom, they are going to be roped into getting serious much sooner than they'd like. Make sure that the guy knows you aren't looking for anything too serious at the moment.
Maybe you're recently single, and your children are of the age where you feel like they need two parents at home. This might lead you to feel like you have to start dating again, even if you aren't completely ready to do so. You definitely don't want to do those, though! When you start dating again before you are ready, you might find that you're going to make some mistakes (like dating wrong people) along the way that could make you rethink dating altogether. We recommend that you only start dating again when you truly feel ready to do so.
The decision to date again isn't one a single mom takes easily. However, when you feel that you are ready to fall in love again and possibly introduce your children to someone really great, there are plenty of single folks at LoveAgain who would love to meet you. You don't have just to take our word for it, though, check out the site and see for yourself!