Premier Senior Dating Site, Find Senior Men and Women at LoveAgain.com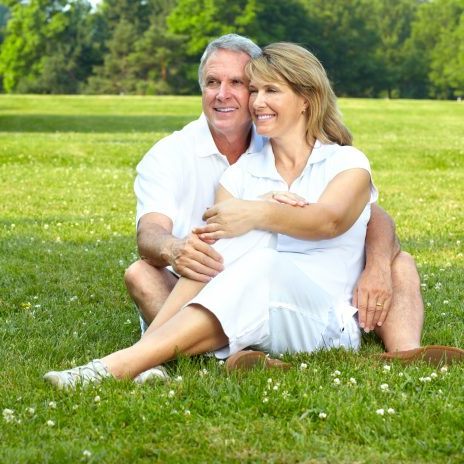 Being alone is never fun, that much we can almost all agree on, right? Imagine how difficult it is for people who have been in a long-term relationship (or were married) and they found themselves single. It can be a big adjustment. It can be such a huge adjustment, the thought of senior singles getting back out there and dating again can be terrifying. Fortunately, it doesn't have to be scary at all.
The Internet Changes Senior Dating
If you've been single for a while, you're probably like other people who long to meet seniors that want to meet up, enjoy coffee with one another, go on a romantic date, and build a relationship with one another. Companionship and a loving relationship aren't unusual for anyone to want, especially when you've had it once before. Interestingly, there are thousands of seniors meeting seniors not by traditional methods, but by joining senior dating sites.
How to Find Love on Senior Dating Sites
Since there are so many people joining dating sites for seniors, it is understandable to feel overwhelmed by just how many people are interested in dating seniors and think that there is no chance for you to find someone that you'd want to date. Continue reading to discover ways to find success with any senior dating service.
1. Picture Your Dream Partner - The first thing you need to do when you want to find love on one of the best senior dating sites is to picture the type of person that you want to date. The clearer idea of who you want to date, the easier it'll be to notice them. People often try online dating for seniors and do not have an idea of what it is they are looking for in a partner. So they talk to anyone who pays them a few compliments and shows interest. This uncertainty can be a huge waste of valuable time, both for you and for the other person, especially when youll later discover that you have nothing in common.
2. Pay Special Attention to Your Profile - As a member of a senior online dating site, you have to create a profile that stands out and will get you noticed by other singles on the site. To do this, you have to take the very best qualities of yourself and talk about them in a way that helps other people see themselves as a part of your life. For example, when you talk about what you want for the future, use descriptive words that help others understand the role they would have in that future you've painted.
3. Choose a Great Profile Photograph - One of the best ways to make people notice you, either on a site for senior dating, free chat rooms or just browsing the message boards, is to have a great profile picture. Your picture should be of you smiling and participating in an activity that you enjoy. You will want to avoid posting a picture where you are with other people, just to make it easier for possible matches to know who you are.
Online Dating for Seniors Continues to Grow in Popularity
Of all the ways that you could meet a possible suitor, online dating continues to grow in popularity among baby boomers. It was once believed that online dating and technology was only something that young people were drawn to, but more and more seniors are embracing dating websites, especially when it comes to socializing with other seniors in their area. After all, who doesn't want to feel love and romance with someone special? It shouldn't matter how you meet them, as long as you are certain that they are "the one," right?
Joining a Senior Dating Service Is a No-Brainer
If you are uncertain about how safe an online dating service for seniors can be, you needn't worry. Trustworthy websites like LoveAgain take great pride in keeping your personal information safe and secure. Knowing it, you can relax as you surf through numerous profiles of eligible singles near you. As you go through profiles and see the variety of singles available on the site, you'll quickly understand the appeal of online dating and wonder why you haven't tried it sooner. With online dating, you could find that you are interested in someone that you otherwise may have never talked to if you met them in person. Online dating gives you certain freedom that traditional dating doesn't. It's for you to decide whether you are ready to capitalize on their services or not. If you are, don't hesitate and sign up for a membership to LoveAgain today.