Over 50 Dating, Expert Tips from LoveAgain.com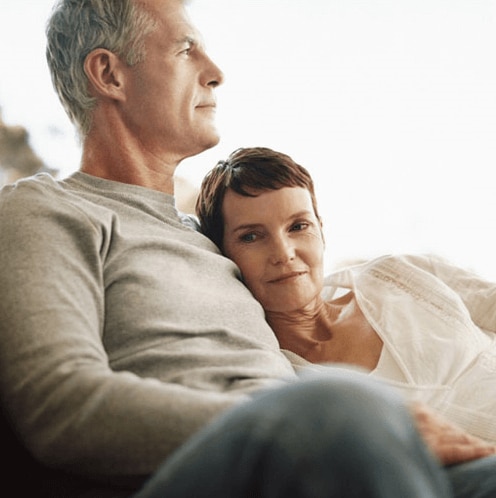 What do you do when you find yourself dating after 50 when you've been out of the game for a long time? Do you even know where you can go to meet other singles who are like you and are over fifty and dating again? Online dating may not even cross your mind, but when you think about it, it seems like a logical step. Sure, online dating services may seem like something that only younger people would gravitate toward, but there are plenty of dating sites for the over 50 crowd — you just have to know how to make the most out of the experience.
Why Should You Join an over 50 Dating Service
If you are someone who isn't sold on the idea of trying an online dating service, you aren't alone. Although there are millions of people joining some of the best dating sites for over 50 singles, there are still a lot of hesitant people out there who aren't ready to take the plunge. It's okay! However, when you decide to take the plunge and join one of these over 50 dating sites, you'll find that the experience isn't nearly as frightening as you might have thought. In fact, you might wonder why you hadn't joined sooner.
Since online dating is done in the comfort of your home, you never have to worry about wasting your time or money going out hoping to meet someone. How many times have you tried the "standard method of meeting people (bars, clubs, being set up by friends, etc.), only to be disappointed? Part of the biggest draw people find to an over 50 dating site is that you can bypass all of that, thanks to the search feature on the site. The search feature gives you control of who you interact with. For example, if you want to meet someone local who enjoys hiking and has a similar background as you, you can input the specific details into the search and… BAM! Within seconds, you'll have a list of potential matches who fit your search criteria. Pretty nifty, right?
Of course, we should mention that many people who are dating over 50 worry about their safety and privacy, which is understandable. When you join one of these over 50 dating websites, you can be reassured that there are some security measures in place that will keep your information confidential.
Advice for Standing Out on over 50 Dating Sites
So, maybe you're interested in checking out one of these over fifty dating sites, you may be curious how you can guarantee that you'll stand out from the crowd. With these simple tips, you'll find yourself appealing to singles on the site who are all over 50 and interested in dating someone like you.
The User Name – When you sign up for an account, you are going to be asked to choose a username for yourself. It should be reflective of who you are and what makes you unique. You should choose a name that sticks out and grabs the right sort of attention. This means staying away from controversial names like SexyGrandma69 or NaughtyGent, unless that is the kind of attention you're looking for.
The Profile Picture – After you choose your username, you'll be asked to upload some pictures of yourself. This is where things might become a little fuzzy for some people. The point of these photos is to appeal to others on the over 50 dating service, not to showcase your family. Yes, you may be a proud grandparent, but you are trying to find a partner! The photographs you choose should highlight who you are, what you enjoy doing, and what you look like. You should know that this means that while you might want to include a picture where you're staring into the camera, you may also want to include some photographs where you are doing something; whether it be hiking in the woods, gardening, or standing in front of the lake. These "action shots" will give others an idea of what you do in your spare time.
The Profile – One of the hardest things about joining a dating website is when you have to fill out the profile section and talk about yourself. Not only do you have to talk about yourself, but you also have to do it in a way that makes people want to get to know you and even date you. Your profile should be written in a positive tone and should give people an inside look at who you are. Much like your photographs, your profile will be the make-or-break thing that will determine your success on the dating website.
Dating for the over 50 crowd might fill them with anxiety, but when you approach the experience with an open mind and join an excellent site like LoveAgain, you might be surprised at how much you will enjoy the experience. Many people who have joined the online dating community agree that it is easy, efficient, and it certainly changes the way they look at relationships. Why not sign up for a membership today and see what everyone else is saying? Isn't the possibility of finding love worth an hour of your time?