Sugar Daddy Dating: Meet Your Sugar Daddy at LoveAgain.com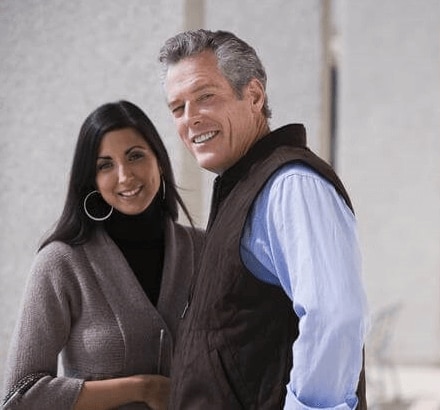 The idea of meeting sugar daddies online isn't a new phenomenon. Perhaps ever since people have been using the internet, there have been women who have tried finding a sugar daddy to call their own. It's become much more popular in recent years because young women are finding it harder to be financially stable and still go to school or try and work her way up in her career. Because of this, there are plenty of sugar daddy dating sites you could choose from.
Why Women Turn to Sugar Daddy Dating
Over the years, there's been a negative stigma toward women who actively want to find a sugar daddy, free online or through other means. What people who think negatively about sugar daddy dating don't seem to understand is that the arrangement is between two consenting adults and no one is getting hurt. Sure, a woman is dating a sugar daddy because there are financial gains, but the man is also dating her because she is beautiful, young, and can make him feel young again.
Women who are interested in joining a free sugar daddy service turn to reputable sites like LoveAgain because the environment is so welcoming and judgement free. Everyone who is on the sugar daddies website understands that all aspects of the relationship must be discussed between both partners, and they both understand they are benefiting from the arrangement.
Why Sugar Daddy Dating Sites Are Changing the Game
When it comes to looking for a sugar daddy, a dating site can be your best way of finding the man you are most interested in. How many times have you toyed with the idea dating a sugar daddy? Maybe you've even asked your friends who have their own sugar daddies, "Can you find a sugar daddy for me?" Free dating sites have popped up all over the internet, boasting to help men and women who want to have a sugar baby/sugar daddy relationship, and it's no wonder why they are growing in popularity. When men and women take part in this kind of relationship, it works because both people understand what the relationship is, and they know what they want. Men would have no problem showering the woman with gifts, vacations, money, and other financial benefits, whereas the woman would provide the man with attention, care and companionship.
People who would see this sort of interaction take place, they would have snide remarks and both people would get self-conscious. With a sugar daddy dating site, that kind of judgement never happens. Men and women are able to meet and work out an arrangement that both are comfortable with. The site makes it possible for both people to get to know each other without scrutiny from outsiders, thus streamlining the process.
Tips on Finding a Sugar Daddy
Once you join LoveAgain, one of the sugar daddy sites, free things are definitely a perk. If you think you have what it takes to become a sugar baby, here are some important tips on how to snag yourself a wealthy man who wants to take care of you:
1. Never forget why he is dating you. The primary reason how young women become sugar babies is that they are very attractive, and they are fun to be around. When you get the attention of a wealthy man, and you enter a sugar baby/sugar daddy relationship, you are going to have to stay that person.
2. Understand that when you are given a gift, it is part of your arrangement. As we grow up, we were taught that we should appreciate gifts and never expect anything because we've done something for someone. Now that you're in this kind of relationship, you are going to be given things and money for spending time with the guy. You're going to be expected to get intimate while you're away on vacation. It's quid-pro-quo.
3. Have realistic expectations of the relationship and keep your emotions in check. It's easy to feel like the relationship is going great and you may end up getting married one day, but you should never forget the terms of the relationship.
4. Make it a rule that you are always completely honest with one another. Being totally transparent at the beginning of the relationship so that everyone involved knows what's going on and you are both okay with the terms. When you are filling out your profile on dating sites to find a sugar daddy, you'll want to be honest there too. 100% honesty is always the best way to go.
Online dating continues to change the way people approach all sorts of relationships, not just ones with sugar daddies. When you sign up for a membership to join LoveAgain, you'll find that the environment is perfect for judgement-free dating, regardless of what sort of relationship you're looking for.