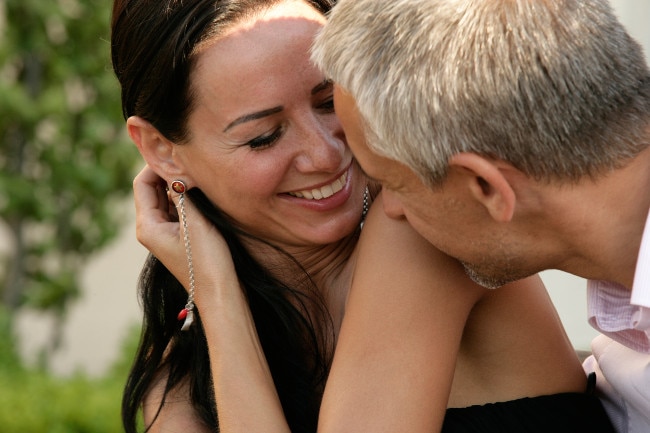 Dating can be awkward and frustrating no matter your age. We have some awesome tips that will help you date over 40 and enjoy it!
1. Make gratitude a habit. When you're feeling particularly grateful for one thing or another, you feel good about who you are. This will put you in the ideal mind frame to help you usher love into your life.
2. Create realistic relationship goals. Clearly, define what it is you're looking for in a relationship and a partner. While you may have the understanding that no one is perfect, you can get close to it.
3. Visualize that your relationship is a success. We're usually our own worst critic when it comes to being confident in yourself and what you want. You shouldn't allow negative thoughts get the best of you and bring you down.
4. Take care of yourself and love yourself. Strive to live a healthy lifestyle and maintain a positive outlook. This will help you be ready for a relationship when you meet your dream partner.
5. Embrace your passions. A lot of people put their hobbies on the back burner because they are busy with a career or finding love. Stop! Instead, embrace your hobbies and what makes you happy. You may even meet someone along the way.
6. Step out of your comfort zone. Now is the time that you can tackle all of the things you keep putting off. Go to that art class. Try speed dating. Go on a vacation to someplace exotic. Whatever it is, stop being afraid and just step outside of your comfort zone and just do it.
7. Always have an open mind. No matter what you are trying to accomplish in life, be it dating, climbing the corporate ladder, or just meeting new friends; you have to have an open mind. This will let you see people not for what they are, but for who they are and what they can bring to your life.
8. Learn from your previous relationships. Being over a particular age can be the best time of your life, especially because you can pull from your past relationships and figure out what worked and what didn't. This will help you in your future relationships because you'll less likely make the same mistakes.
9. Practice your flirting techniques. You can never go wrong practicing your flirting techniques, no matter how old you are. Sometimes some techniques aren't as popular as they once were, and it's always a good idea to find out the most successful tricks.
10. Never be hesitant to ask for advice or help from a relationship coach. No matter how hard we try, sometimes we just can't seem to meet people we connect well with. Instead of giving up, you may want to turn to a dating coach to help you out. These professionals can help you create a great profile, they can tell you what you're doing wrong, and can even give encouraging advice.