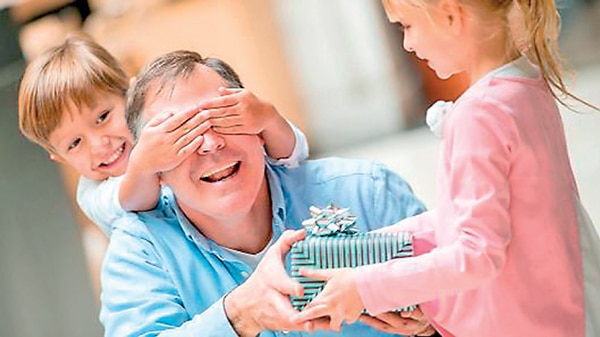 Traditionally speaking, Father's Day is a day where we "surprise" dad with breakfast in bed and a gift that will probably rarely (if ever) get used (yes, we are talking about that drawer full of neckties that he doesn't wear).
Whether this is his first Father's Day, his fifteenth, or his fiftieth, why not mix it up a little bit and do something special?
We've asked our own father's what would make their holiday the best, and here's what they said:
1 – Forget the need for perfection.
Maybe the best gift you could get for dad is to forget the desire to give him the "perfect" Father's Day gift. This is the one day that dad has where he shouldn't have to focus on anything. This means letting him not take out the trash, not asking him to fix this or that, or going to some event. Let dad enjoy this day and relax.
2 – Spend quality time together as a family.
You might think that dad wants to enjoy time in his man-cave and watch some sporting event, a western, or home improvement show. In all honesty, he would much rather enjoy spending time with his family and enjoy catching up with what's going on in everyone's life. We so rarely take time out of our day to communicate with one another, now is the perfect opportunity to talk to one another and come together as a family unit.
3 – Romance!
Father's Day isn't a holiday just for kids to show appreciation for their dads, but it is a perfect opportunity to show the man of the house how much you appreciate him being a part of your life. Ladies, this is your opportunity to show him just how much he means to you. You can do this by preparing his favorite meal, wearing a flattering outfit, and dote on him. You could take it up to another level by waking up for a little morning tryst or stealing a few moments throughout the day to reaffirm just how much he means to you.
4 – Keep the focus on him.
While you may want to have a fun-filled day of activities that he would enjoy, you should include him in the planning process. You should let him participate in the planning of the day so that he can do the things he wants to do. Just do be offended if he wants to do things that you aren't interested in doing, or if he just wants some time alone. It's his day; he deserves to do what he wants!
5 – Shower him with praise.
Just like women, fathers want to feel appreciated, so don't be afraid to tell him how much he means to you. Write a heartfelt card telling him how thankful for the things he's taught you over the years. Tell him what he does for you or the children that make you feel fortunate that he is your partner and spouse. These things may seem small, but we guarantee that the gesture won't go unnoticed, and he'll appreciate every word of it.