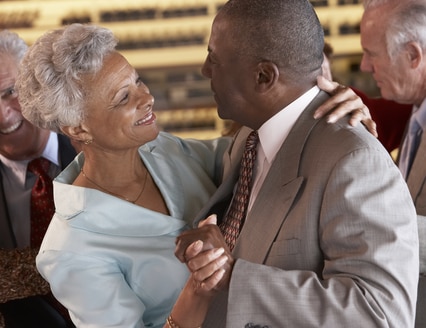 Thousands of single women join an online dating site with the hopes of meeting a mature man who is their match. How do you know when you've met him?
Meeting the One On a Mature Dating Site
Mature dating websites are geared toward helping single women meet a mature man who can sweep her off her sweet little feet and make her feel incredible. These websites are full of eligible singles who are looking to find the person of their dreams. One of the more common problems people tend to have in that regard is knowing when they've met their match. There are a few signs that you can watch for when you think you've met the one:
• You find fun new things that you have in common. How many times have you mentioned that you loved a particular artist, and people look at you funny? Or that you enjoy a good cigar and bit of brandy after a good dinner? For some, these things are relatively uncommon and maybe even a bit quirky, but you know you've found someone special when they have similar quirky interests, and you can bond with them.
• Neither of you hesitates when there are discussions of the future. When you are with the person you feel like could be your perfect match; everything seems just to fall into place. When you discuss the future, neither of you hesitates. You can chat on and on about where your lives will go, and it feels so natural, so right.
Find Your Match Online Can Be Simple
You might feel like this person is the love of your life, they make your world a better place, and you can see a solid future with them. It isn't uncommon for a single man or woman to be a little skeptical when they join one of these online dating sites to meet mature women (or men). However, all that trepidation dissipates when they connect with someone on a meaningful level. After that all important first time meet up, some feel like they are in a whirlwind romance. They want to introduce their new partner to everyone who is important to them, and it is important that they adore your partner as much as you do. People who are truly in love think of themselves in terms like "we" and "us" and "our."
Online dating is a great tool that helps you find the person who you are always thinking about and finding new reasons to reach out to them. For instance, after you've met someone and you've fallen head over heels for, how often have you been surfing the net and found something that your partner would find hilarious? When you're dating someone, regardless of how you met or where, there are just some things that cannot be denied—like the connection you feel when you know it's right and real.