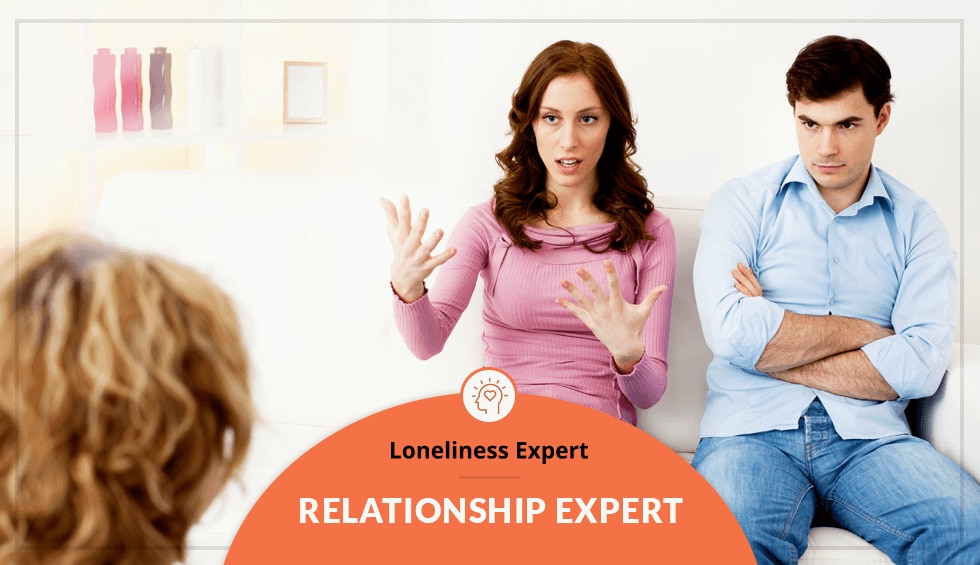 The most interesting phenomenon is that today we are more "connected" than ever and yet feel lonelier than ever. How can this be? There are a variety of reasons for the sense of loneliness many of us feel.
First, we have fewer community and religious affiliations than we have in the past. This is a big factor. We haven't replaced these community ties and affiliations with anything social that ties us together with others. We have filled this vacuum with more goal oriented activities. More work. More individual goal directed activities. These are great but if you don't proactively create a community for yourself, you won't have one.
Second, we have fewer close friendships than ever before. We have a greater breadth of friendships but no longer have the depths of friendships we once had. We have more friends, more acquaintances, more party invitations, and more work social invitations. The problem is we go skip from one social event to the next on the surface level without going deep. We don't connect with people on a deep level.
Finally, the internet and television have taken over the time we used to dedicate to our partners, friends, and family. In the evenings, we turn away from one another instead of toward each other. We pick up our cell phones or tablets and dive into an article, cat video, or any other random thing that the internet can draw us into. We deplete our energy with things that don't often give our lives value. Unfortunately, looking at how other people have more than we do or seem to have a better relationship than we do only leads to us feeling more dissatisfaction with our lives and turning away from our loved ones.
Most people don't think about how much they enjoy spending their days only speaking to themselves. We all have a deep-seated desire to be loved. People who are lonely are stuck in a negative feedback loop. Loneliness causes us to be stuck in the whirlwind of our own minds, often having the opposite outcome we desire by creating more distance from loved ones. Lonely people have a negative mindset and are typically focused on identifying the ways in which other people hurt or abandon them. When you are truly lonely, it is nearly impossible to focus on the times when people show you that they love and care for you. Someone may give you hundreds of words of praise and acceptance, but the lonely person can only focus on the one statement you made about how you hurt their feelings.
Lonely people feel so lost that they are incapable of meeting their own needs. In return, the lonely can hardly think about what anyone else may want or need from them. When we feel lonely, we are shockingly more likely to shun our loved ones. Our feelings are more easily hurt, we are quick to lash out in anger, and we don't often make an attempt to connect on a deep level. Others then come to perceive us as more stand-offish, selfish, and emotionally unavailable and they are right! When someone behaves like this it is because they are stuck in that negative feedback loop.
Individuals and people in relationships struggle with loneliness. In fact, Psychology Today reports that "Studies indicate that roughly 20% of the general population suffers from chronic loneliness at any given time, and in one recent study of older adults, 62.5% of people who reported being lonely were married and living with their partner." Loneliness has a deep impact on our psychological and physical well-being. The News Bureau at the University of Missouri reports that "Research shows that married people have better mental and physical health than their unmarried peers and are less likely to develop chronic conditions than their widowed or divorced counterparts." People who are alone often fear what it may be like to grow old without someone by their side to support them through the tough times.
You can choose to be one of the people who holds connection dearly and is willing to put in the time to make relationships a priority. Every time you feel lonely, make an effort to reach out to a loved one with kindness. Offer a word of inspiration or gratitude, to help them with something, or to get together for a visit.
Dr. Ashley Arn, Psy.D. and Dr. Michael Arn, Psy.D.
About Dr. Michael and Dr. Ashley Arn
Dr. Ashley Arn and Dr. Michael Arn are known as the most sought after husband and wife Dr. duo specializing in dating and relationship psychology and coaching.
They are famous for helping women find love and make it last by becoming their best authentic selves and mastering the psychology of dating/relationship success without using any manipulative games or following any so-called "Rules".
Not only have they created their own happy marriage, they provide expert dating advice and coaching. Both Dr. Ashley Arn and Dr. Michael Arn worked for years as Dating/Relationship experts and matchmakers. They both trained other expert matchmakers and date coaches to work with elite clients.
They helped many people find love both online and offline. They also gained an insider's knowledge about modern dating through their experiences. They have worked with thousands of men and know just what it takes to attract the man of your dreams. They've seen the most common mistakes most smart women make when it comes to dating. They've also seen 1,000's of data points and dating patterns. They know exactly what it takes to find lasting love in today's dating world.