Christian Singles: Join Christian Dating Service — LoveAgain.com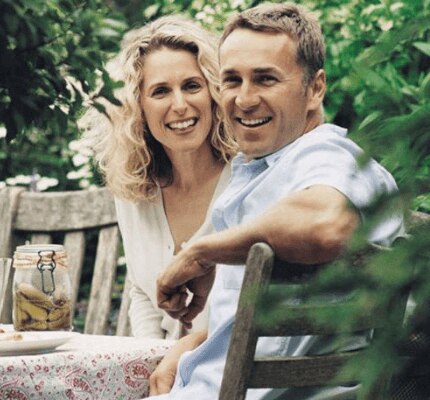 When you're among members of your congregation, and you're chatting away about your love lives, do you ever get the feeling that they God is more favorable to them than you? Try as you may, you might start feeling like love isn't in the books for you because every time you want to meet Christian singles in your area, you tend to be let down for one reason or another. You would probably be a little surprised to find out that part of the secret to your friend's luck in love could be that they've joined Christian singles dating. With the following tips and tricks, we bet that you'll be more than willing to join the steadily increasing single Christian dating sites.
How to Meet Christian Singles Online
If you're like other Christian singles, you're probably going to find someone that you can cozy up to late at night, take on a romantic date every now and then, and be able to confide in then when things feel out of touch. Companionship and love are part of what makes life worth living, and it's not just single Christian women who are actively seeking it. There are thousands, if not millions, of single Christian men who are signing up to these sites too!
Since so many folks use these websites to find love, you may feel overwhelmed and wonder how you could possibly hope to make a good impression on someone, online. Keep reading to learn some of the most effective ways to find success on any of the single Christian dating services available online.
1. Picture Your Dream Partner
The very first thing you should do when you are trying to find love on any dating service is to have a good image of what it is you're looking for in a partner. The clearer image of your ideal person you have, the easier you'll notice them when you are searching through the plethora of singles on these dating sites. People often sign up for these dating sites without having a clear picture of who it is they want to date, so they just settle for almost anyone, hoping that everything will just magically fall into place. Unfortunately, it hardly ever happens, and they wonder why they wasted their time on someone who was incompatible with them.
2. Choose a Special Username
Once you've made the choice to take the leap and sign up for a membership to a site where you can meet Christian singles, free of charge, one of the first things people will take notice of is going to be your username. Unique and interesting names tend to be noticed before the photograph and profiles do, so your username should reflect your personality. It could even hint at what you enjoy doing in your free time. We suggest you avoiding the overly expressive names, such as NaughtyLady6969…, unless that sort of attention is what you want.
3. Choosing the Right Profile Picture
It's been said that a picture can speak a thousand words. When you come to the section where you have to choose a profile picture, you'll want to choose one that is honest (don't choose a picture where you are a few years younger and quite a bit of pounds lighter!) and where you are engaging in your favorite pastimes. People who choose an action shot get much better response than those who choose a picture where they are smiling into the camera.
4. Create a Profile That Grabs Attention
The biggest part of your dating site presence is going to be your actual profile. This is your space to let others know who you are, what you like doing, what you want to find a partner and anything else that will let people know who you are. Your profile should both be interesting and positive, so you probably don't want to go about how your ex has done you wrong. If you're too negative, people will avoid you like the plague, or at the very least treat you like a charity case.
It Isn't Uncommon to Find Single Christian Women Online
Ladies who are tired of being alone and don't have a lot of luck meeting people the traditional way will often turn to online dating. These ladies understand that online dating is not only a much more convenient way of meeting people who share similar experiences, interests, and beliefs, but it is a lot less stressful. Think about all the times you go out and want to meet someone, but come home sad and disappointed because the people you do meet aren't ones you'd want to form a serious relationship with. It has probably happened more times than you'd like to admit, right?
Finding Single Christian Men Online Isn't Uncommon, Either
Do you know how Christian women have turned to online dating services to find their soul mate? Christian men are signing up to these services with the same goal in mind. These fellas know that if they want to find the woman they were destined to meet but cannot find her the conventional way, why not try the internet? The search function on these sites allows you to look for the specific qualities that you want in a partner, which ensures you find someone who you are most compatible with. It makes online dating sound like a no-brainer, right?
What to Expect from Single Christian Dating Sites
When you join a Christian dating site, you are going to be among countless single Christian men and women who are trying to balance their desire to find love and still adhere to the teachings of their faith. You'll discover that when you join a dating site like LoveAgain, which is devoted to helping Christian singles meet their partners in a laid back environment, you are more likely to create a bond with someone truly special. It only takes a couple of minutes of your time to sign up and create a profile. The rest could be history should you meet the right person.