Mature Dating, Meet New People Online at LoveAgain.com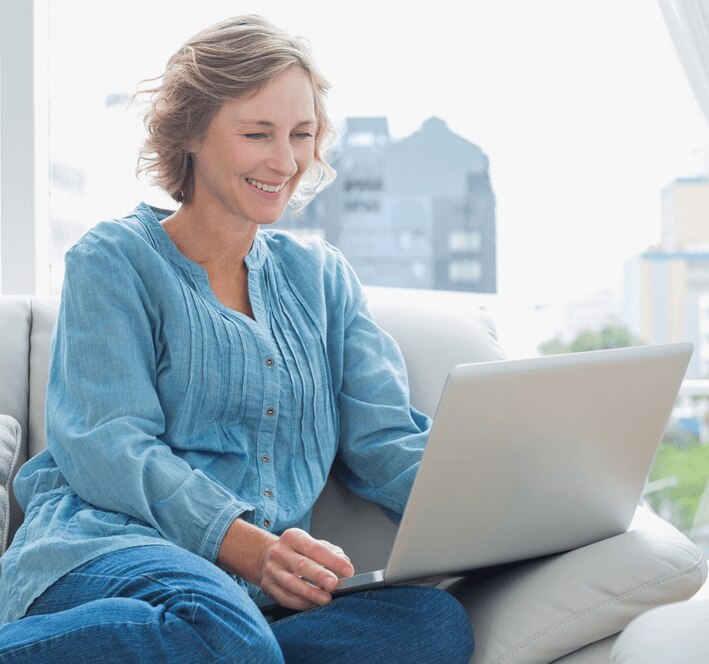 Have you ever wondered why folks choose to meet people online rather than going out and mingling with people, face to face? The truth is, it is a lot less frightening to chat with people online then it is to walk up to someone and try to strike up a conversation with them. Most of the time, people don't talk to some random person on the street, because folks are more standoffish and think you have some sort of ulterior motive. On the other hand, when you try meeting people online, especially on a dating site where you can chat with them, they are much more relaxed and open to talking. Keep reading to see why more people are turning to dating sites to meet people online for free.
The Reasons You Should Meet New People Online
There are millions of people who are turning to an online dating site like LoveAgain because it's the absolute best way to meet people online. Here are some of the top reasons why people are turning to the Internet to meet folks:
1. Convenience – You can meet people online from anywhere in the world! You could even be on the bus, and if your smart-phone has good service, it's very easy to meet new people online.
2. Common Goal – While you're on a dating site trying to meet people online free sites are full of singles that are doing the same thing as you are. All men and women on these free sites want to meet people to become friends with and, maybe, even start dating.
3. Straight-Shooters – Have you ever noticed that people on the internet are more straightforward than those you meet on the streets? The veil of anonymity is so liberating, and people are much looser with their words because of it. This means they are more direct in what they want (or don't want).
Rules to Follow When You Chat With People Online
When you're meeting people online, especially through a chat room, there are some rules and guidelines that you should be mindful of. They are:
1. Whenever you enter a chat room, you should always make a point to greet the room. Then as your chat session goes on, you can focus your attention on whoever you want. A lot of people feel a little tensed when someone enters the chat room and says absolutely nothing. Avoid being that person.
2. If you're chatting with the whole room, stay on topic. There is nothing more distracting than trying to follow more than one conversation. If you have something to tell someone that isn't on topic, ask them if you can shoot them a private message and tell them there. .
3. Avoid using too much net-speak in your conversation, especially if you are interested in dating the person, you're chatting with. Just because you're on the Internet, this doesn't mean your conversation should rely on abbreviations and emoticons to convey what you're trying to say.
4. When you're talking to someone, you should never use CAPS. For chat rooms, typing with ALL CAPS LIKE THIS is considered to be shouting, and it is quite rude. People don't like it, and if it is against the room's rules, you could be kicked out and banned.
The Best Way to Meet People Online is a Dating Website
There are plenty of different ways to meet people online, there's no denying it. You have message boards, random communities, and social media outlets. Of all of these venues, dating websites like Love Again are the best way to meet someone, especially if you are interested in cultivating a relationship with them. As a member of an online dating community, you have a leg up on other singles who rely on conventional methods of meeting people. You are able to find out some crucial information about the other person way before you even introduce yourself. How? The user's profile of course! These profiles are so important to meeting people! They let you learn things about people that you may not even think to ask about. For example, perhaps you've had a bad experiences with dating an artist. If you've sworn off dating an artist, that is something you can keep an eye out for when you read people's profiles, allowing you to bypass them completely. If you were meeting someone in person, you'd never know that he/she was an artist until you are told, and by then, it could be too late. When you sign up to become a member of LoveAgain, not only will you be able to meet new people, but you also have the chance to find someone who could wind up being your soul mate. You simply have to make that first step by joining!