Men over 50 Join Online Dating to Find Love at LoveAgain.com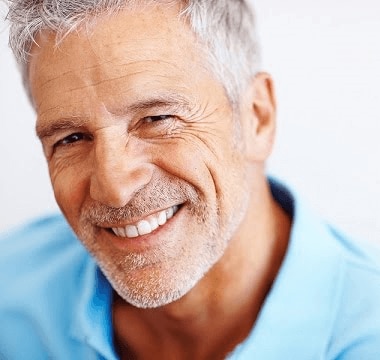 You may have been in a long-term relationship or married, and for whatever reason, you now find yourself single, alone, and want to share your time and life with someone special. You aren't alone. In fact, there are many men over 50 who are in a similar position as you are.
Why Single Men over 50 Should Try Online Dating
Did you know that baby boomers are among the fastest-growing demographic to try their hands at finding love online? Understandably, trying to find love in mid-life presents certain challenges, but that shouldn't stand in your way of going after the companionship and loving relationship that you are looking for. What would you say if we told you that the top complaint single men over 50 have in regards to finding a partner is that ladies who are mid-life have a lot of baggage and can be challenging to get along with? Of course, women have also said similar things, but they've also said they don't know where to meet single men over 50.
Fellas, this is your opportunity to make yourself an account on an online website that is geared toward helping mature men and women find one another. When you join one of these mature dating sites, you're going to find plenty of women who want to meet men over 50, and the best part of these websites is that you can talk to the women at your leisure. This means you can check your messages while waiting for your coffee, for the next business meeting to start, or even when you are drinking a nightcap late in the evening.
Women Want to Date Men over 50
The older we get, the harder it is to reconcile the fact that we aren't as young and virile as we used to be. We used to be praised about our appearance, but now? We feel like we are less attractive, thanks to age spots, wrinkles, thinning hair, and even weight gain. These things can make it feel like dating again is nearly impossible, especially if you are dating after 50. For men, this can be especially challenging if they have always had luck with ladies in their youth. Fortunately for men and women alike, you don't have to worry about trying to date the old fashioned way — meeting random people and try to hit it off that way. Today, thanks to the internet, more women are signing on to their favorite dating websites so they can meet single men over 50.
When you sign up to one of these sites, the women you meet there understand and accept the fact that you're an aging man. They understand that if you could, you'd be forever young, you'd have all your hair, you'd have as much energy and gusto as you used to, and you'd be fit as a fiddle. However, they aren't interested in dating young men, because if they were, they'd be on a site that is dedicated to helping women date younger men. No, these ladies are here because they are interested in dating men over 50. They want to find a mature man who knows how to carry themselves, who doesn't drink a lot of alcohol and make themselves look foolish. They want a man who knows how to treat a woman right and understand that chivalry isn't dead and they have no problems embracing it! In short, these women want to date a man just like you.
Key Dating Advice for Men over 50
Maybe it's been a while since you've been out with a woman on a romantic date. It's okay! You're not alone in that regard. We've gathered some important dating advice for men over 50 from the women who want to date you, and here are some things they want you to remember:
Don't be afraid. Despite what you may have been told in the past, but you can never be too old to fall in love with someone special. Sure, you may have thought your previous wife was the love of your life, but that doesn't mean you can't find that kind of connection again. Why, there are many people in their older years who are finally finding their one and only. If they can do it, so can you, right?
Enjoy the experience. We get it, the very idea of putting yourself out there and try to date again at this point in your life can feel a little crazy. The thing is, it doesn't have to be. Instead of nit-picking and over-analyzing things that are out of your control, embrace the whole online dating experience for what it is. You are online, chatting, sending messages, and getting to know people that you never would have had the opportunity to before. That right there should be enough to look forward to signing on to your favorite dating site, right?
Be aware of yourself and how you interact with others. One of your best advantages of being an older guy is that you've got plenty of experience when dealing with the ladies. Not only that, but you know what you can bring to the table when you are courting a woman. Because you are so confident in yourself, you don't want to ebb on the side of being narcissistic. You know you're a catch, so let women see it!
Understand that it is possible to be happy but single, too. Throughout our lives, we've been told that the only way you can be happy is if you are in a relationship. To that, we say hogwash! You can be single and love every moment of it. You shouldn't feel like you have to settle for someone who doesn't really fit the bill. You should only date those who you feel a connection with and only when you are ready.
One of the best perks about being a member of a dating website like LoveAgain.com is that you have the opportunity to meet someone who meets all your expectations on a romantic level. Not only that, but you can also make new friends there too, if you don't want to be in a relationship right away. Whatever you might be searching for, a companion, a life partner, a pen-pal, or someone to talk to, you can find it all on LoveAgain.com.