Search for Single Women Over 50 on LoveAgain.com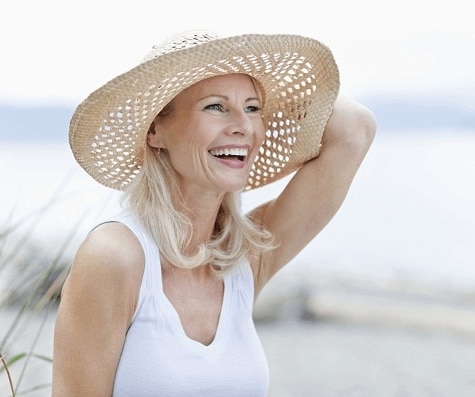 Perhaps you've been in a long-term relationship, or even married, but for one reason or another, you now find that you're single, lonely, and want to share some quality time with someone special. You are among the millions of other single women over 50 who feel the same way.
Why Single Women over 50 Should Give Online Dating a Shot
Would you believe that of all the people in the world, baby-boomers make up the fastest-growing group of people who are joining dating websites to find love? It's understandable that when you are trying to find love when you're later in life can be a little challenging, but it shouldn't keep you from finding the type of relationship that you want.
When we asked women over 50 what they disliked most about dating at this point in their lives, the most common complaint was that men their age were married, or were too set in their ways. Sure, men have said the same thing, but they also said that on top of all this, they just didn't know where to go to meet beautiful women over 50.
Ladies, this is your chance to put the ball into your court and make yourself available to these men who want start dating women over 50. When you decide to join one of the more popular dating websites, you're going to find that you are among countless other 50+ women who are interested in finding love again with someone special. Fortunately, there are plenty of single men on these dating sites for women over 50!
Why Men Prefer Dating Women over 50
Many men prefer dating 50-year-old women and above because there is something about them that their younger counterparts lack. A lot of men have found that when they try to date a younger woman, she is wrapped up in what society thinks, her career, and other things that aren't important. When men date women, 50 years old and up, the women are more confident, self-reliant, and much more mature than younger ones.
Other reasons why men prefer ladies in your age group include:
There is no biological clock. Younger women come to a point in their lives when their biological clock is ticking, thus making them baby crazy. Because you're at a later stage in your life, you may have your children and this point may not bother you any longer.
Realistic expectations for a relationship. Older women can look at a relationship for what it is, and she isn't inclined to look for a deeper meaning. Older ladies have the mentality that they've been there (marriage), and they aren't necessarily in a rush to be tied down again.
Bedroom fun. Women in their 50s or up have a way of knowing their way around the bedroom and they enjoy intimacy much more than they may have in the past. This sexual liberation is in part because they've let go of their inhibitions, but also because they understand how to please a man, how to communicate her desires to her guy, and she can enjoy the experience without worrying about pregnancies.
Dating Sites for Women over 50 Rise in Popularity
Unlike going out to the bar, nightclub, or relying on church or community events to meet someone, many women over 50 are turning to online dating to meet a quality partner. They understand that the internet is a fantastic way to meet eligible bachelors of all ages and backgrounds. The internet and these dating sites make it possible for single ladies to meet a man that is much closer to what she is looking for in a partner. This is because, with online dating you have the chance to learn a little bit about the other person before you even decide if you want to initiate communication with them.
Thanks to the search feature that many of these dating websites employ, you can set specific search criteria, such as where they live, how old they are, what hobbies they enjoy, and other things. When you get your search results, you will be given a list of possible suitors that are good matches for you.
Of course, you don't have to sign up just because we said so. But why not sign up for an account with LoveAgain today, and give it a shot so you can see for yourself? The only thing you could lose is… Well, nothing!