Singles over 50 Enjoy Online Dating with LoveAgain.com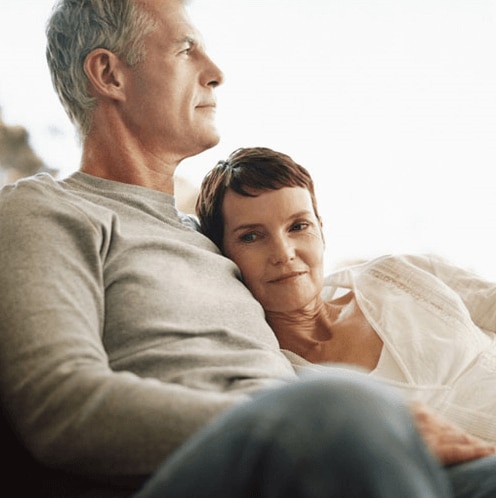 Of all the different ways that you could meet your potential partner,online dating is perhaps among the most popular ones, especially among the older generation. Yes, you read that correctly! Because more and more people are trying mature dating for over 50, singles are turning to online dating to meet someone that they can connect with, whether they are looking for a romantic relationship or just a platonic one. All you have to do is just try it out and see what the hype is all about.
Discover Why Singles over 50 Prefer Online Dating
When you think of online dating, you probably associate it with young people who lead busy lives, assuming they attend school, are deep in their careers and have numerous social obligations. It's understandable that younger folk would be more adept to using dating websites to find love, partially because their schedules don't necessarily allow them to dedicate much time to meeting other singles, but also because technology is a very big part of their lives.
At the other end of the spectrum, there is a growing trend among singles over 50 who are joining websites that are designed to help people who are over 50 and single meet one another and possibly fall in love. What's even more surprising is that the reasons 50+ singles are joining these sites aren't that different from why younger people are signing up. Some of those reasons include:
Convenience – Online dating, regardless if you're single in your 20s or if you're single at 50, is incredibly convenient. How else could you meet people at any time of the day, no matter where you are? Why, it could be 10 pm, and you're soaking in the tub after a long day at work. You could receive a text alert on your phone that a local single over 50 is interested in getting to know you, all because they found your profile online and were intrigued by what you had to say. With traditional dating, the only way you're going to have random instances of meeting singles who're 50 plus that want to get to know you is if a friend or acquaintance talks to you about someone; and let's face it, how often does that happen?
Broad Spectrum of Possible Dates – Unlike traditional methods of meeting people and dating where you only have the opportunity to meet a small handful of people at any given time, online dating gives you the opportunity to meet many more people, all with a click of a button. When you perform a search of the website's database of eligible 50 plus singles, you're going to have a nice selection of possible matches.
Relaxed Atmosphere – With online dating, the atmosphere is much more relaxed than it is with traditional means of dating. You can feel much more at ease because although the possibility of rejection is still there, it doesn't quite hurt as much because you know there are plenty of other over 50 singles that you could reach out to. In a way, the ability to move on from one failed connection to the next is what makes online dating that much more appealing to singles, especially those who have experienced heartache a lot in the past.
Mature Dating for Singles over 50 Can Be Fun Again
The beauty of meeting singles 50 and up is that there isn't as much pressure to get tied down in a serious relationship. Those days of creating a family and building a life with someone has passed and now you can enjoy your life however you see fit. Just because you are at the midpoint of your life and single in 50, you don't have to feel like you cannot have fun. Sure, you can go out to dinner at nice restaurants and enjoy a good play at the theater, but that's not all you can do. There are plenty of date options that you can go on. For example, there are plenty of mature adults who enjoy participating in an outdoorsy type of date, and this could include activities such as hiking, biking, rafting, and anything in between. Remember, there are a great number of single 50-plus adventure-seekers out there!
Of course, if you are a hopeless romantic, there are plenty of mature singles in their 50s who enjoy more laid back dates as well. These dates include picnics in the park, walks on the beach, and stargazing — you know, typical dates you see in the latest romantic movies.
Whatever dating style is, you can be certain that you'll find others who enjoy similar activities when you join a dating website like LoveAgain. Just by spending 30 minutes of your time signing up, uploading a picture and creating your profile, you are putting yourself in the position of possibly finding someone who enjoys the same activities that you do, has similar life experiences, and has similar goals for their future. All you have to do is try it out and see what the hype is all about.