LoveAgain: A Premier Site for Mature Men Dating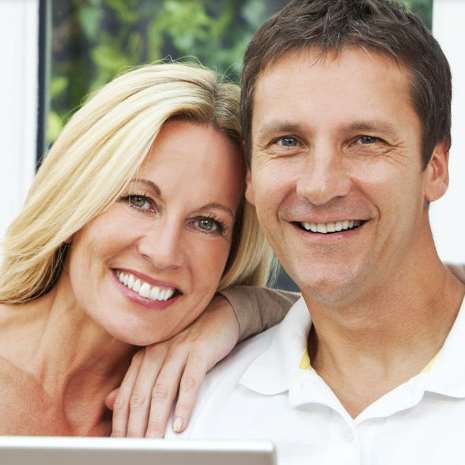 How often have you looked back over the years and wondered why you couldn't meet someone around your age who understands what it's like to be a single as a mature guy? Why, maybe you want to meet single men who enjoy similar past times and have similar backgrounds as you do. Perhaps you're a lady who wants to join a site where you can meet mature men in a safe environment, and it makes all members feel welcomed. Unlike other sites out there, LoveAgain can be everything you're looking for and more on an online dating website.
As a woman in the 21st century, it isn't uncommon to want to take matters into her hands and find a suitable partner online. A lot of older women complain that the senior mature men they meet aren't interested in them for one reason or another. Because of this, these ladies are skeptical about how well they would fare on a site that is dedicated to introducing them to single mature men. Little do they realize is that by joining a website like LoveAgain, they don't have to wonder where to meet mature men anymore because they are right within their grasp (figuratively speaking, of course). In fact, contrary to what many senior women believe, there are plenty of mature men women like yourself.
Online Dating Makes it Easy to Meet Single Men
Of all the ways you can start dating mature men, these websites are designed specifically to help people find eligible singles who are interested in dating and having fun. Of course, these websites aren't just for people who are interested in dating a mature man or woman; they can be used to make new friends, too. There are a lot of men and women who join online dating sites that aren't interested in falling in love, but instead, just want to find some companionship with like-minded individuals. Have you ever considered that older singles sign up to these dating websites and form a close friendship with the people they meet? So, not only can you form a possible romantic relationship with someone online, but you also have the chance to build a strong friendship with someone. Because these dating sites are so versatile, you'll find that the people you meet online can greatly improve your life, all you have to do is decide to take the plunge and sign up for membership.
With that said, you might wonder how you can stand out on one of these sites and actually get noticed. It's understandable, especially when you're new to the world of online dating, and you've been single for a while — you might feel like you don't have anything to offer. Don't worry! We have some incredibly useful tips that will help you appeal to people online and let them know you're available.
The Profile Picture – The photograph that you choose to use as your profile picture should be attractive, but it should also be an accurate representation of what you look like on a regular basis. Interestingly enough, you don't have to choose a picture where you are smiling into the camera. In fact, studies show that when you choose a picture that shows you participating in an activity of any kind, you are more likely to receive messages than a bland headshot. So, if you've got a photo where you are fishing and not fully facing the camera, use it anyway!
The Profile – When you are about to fill out your profile, you should answer all the questions as well as you can. For example, if there is a question that asks you to describe your ideal date, you might want to say something more than just going for a walk on the beach, which isn't the best thing to say because it is so generic and isn't very detailed. The key to creating an interesting profile is to be as detailed as possible without sounding like you're writing a novel. So, if you genuinely do enjoy taking a date to the beach, describe what you would do once there. Maybe you'd back a kite and fly it as the waves lap at your toes. The more detailed and in depth you can be with your profile, the better people will be able to see themselves fitting into your life.
Your Messages – When you are sending out messages to the lovely ladies that you are interested in, you don't want to send a cookie cutter message that could be used for anyone. Instead, take your time and read the woman's profile. Gather bits of information from what she says about herself and incorporate it into your message. Not only will this show her that you aren't sending messages with reckless abandon, but it'll let her know that you are sincere and want to get to know her.
Online dating isn't something that you should be afraid of. In fact, it can be a fantastic way to meet someone who may be interested in doing the same things as you are. When you join a site like LoveAgain, you are proactive with your search for love and companionship, and no one can be mad at you for that. The only thing that you have left to do is visit the site, sign up for membership, and start meeting eligible guys. So what are you waiting for? Sign up today!